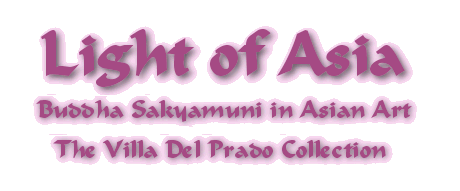 ---

The Internet's most extensive collection of ivory Buddha statues collected over several decades.
Many are signed by noted okimono artists as Gyokuzan, Mitsuji, Yoshiyuki, & Meigyoku.
Many statues are centuries old and originate from several different countries.
See the brief introduction for more info on Buddha Sakyamuni in Asian Art.
Also see our site index to locate other pages of interest on this website.
Click on any image once loaded and it will bring up the fullsize photo.
The Ivory Collection is available for purchase by serious investors.
Individual pieces not for sale.
[MORE INFO]
The Ivory Buddha Council - click to see high res image and more information about ivory carving as an art form
Japanese Ivory

Japanese Ivory
(Daibutsu of Kamakura)

Japanese Ivory

| | | |
| --- | --- | --- |
| Japanese Ivory | Japanese Ivory | Japanese Ivory |
| | | |
| --- | --- | --- |
| Japanese Ivory | Japanese Ivory | Japanese Ivory |
| | | | |
| --- | --- | --- | --- |
| Japanese Ivory Okimono | Japanese Ivory | Japanese Ivory Okimono | Japanese Ivory Okimono |
| | | |
| --- | --- | --- |
| Japanese Ivory Okimono | Japanese Ivory Okimono | Japanese Ivory Okimono |
| | | |
| --- | --- | --- |
| Japanese Ivory | Japanese Ivory | Japanese Ivory |
| | | |
| --- | --- | --- |
| Chinese Ivory | Chinese Ivory | Japanese Ivory |
| | | |
| --- | --- | --- |
| Japanese Ivory Miniature | Japanese Ivory | Japanese Ivory |
| | | |
| --- | --- | --- |
| Japanese Ivory Okimono | Jap. Ivory Okimono | Japanese Ivory Okimono |
| | |
| --- | --- |
| Japanese Ivory | Japanese Ivory |
| | | |
| --- | --- | --- |
| Japanese Ivory Netsuke | Ivory Buddha head | Japanese Ivory Netsuke |
| | | |
| --- | --- | --- |
| Japanese Ivory Netsuke | Chinese Ivory | Japanese Ivory Netsuke |
| | |
| --- | --- |
| Ivory Salt and Pepper Shakers | Ivory Buddha Earrings |
Chinese Ivory Reclining Buddha
---
Other Ivory Buddhas and Deities
| | | |
| --- | --- | --- |
| Thai Ivory | Thai Ivory | Thai Ivory |
| | | | |
| --- | --- | --- | --- |
| Indian Ivory | Indian Ivory | Indian Ivory | Indian Ivory |
| | | | | |
| --- | --- | --- | --- | --- |
| | Indian Ivory | Cambodian Ivory | Burmese Ivory | Ceylonese Ivory |
| | | |
| --- | --- | --- |
| Chinese Ivory | Japanese Ivory Shrine | Chinese Ivory - Ming Style |
| | | | |
| --- | --- | --- | --- |
| Ivory Kwanyin | Ivory Kwanyin | Ivory & Bone Kwanyin | Ivory Kwanyin |
| | | |
| --- | --- | --- |
| Ivory Kwanyin | Ivory Kwanyin | Ivory Kwanyin |
| | | |
| --- | --- | --- |
| Ivory Saraswati | Ivory Ganesh | Ivory Krishna |
Namu Amida Butsu

Click on any photo to see it closer up
Thanks for visiting our Buddha collection!
You may also be interested to visit the complete Buddha collection
Descriptions of Mudras or Buddhist hand gestures
For inquiries about this website please contact us by Email
Read a movie screenplay involving Aikido and eastern philosophy.
Learn a simple technique based in Aikido to calm the mind and harness Universal energy.
Those interested in Oriental Carpets may enjoy our extensive collection of Persian Rugs